Buddy's Ordinal is well, an ordinal. It can be described with ƒ. So how do we describe it? It would be like the wheel that was on ƒ. Heres a print of the first layer, |
The symbol is a Delta, even though its in math kinda.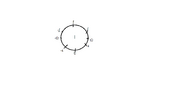 The next layer, " has the ƒ and ʆ on the corners and | on the top with -| on the bottom. This continues with every layer (layer 3 would be " on top, | and ʄ would be on the corners, and the ƒ on the sides, with -| and the others would be ) Repeat this ƒ times. You will get Δ.
First 10 Layers with some infinites
Set 0: α, Wuf
Set 1: |, Goq
Set 2: ", Loe
Set 3: §, Eol
Set 4: ⌐, Efr
Set 5: ß, Rfe
Set 6: ╝, Ghe
Set 7: ╣, Ehg
Set 8: ∟, Kiw
Set 9: ¥, Wik
Set 10: |α, Goqwuf
Set
: ╠, Ets'wuf
Set
: ╘, Ets'goq
The aleph numbers are Ets'[number of set]
(Another way to name it is Dalt)