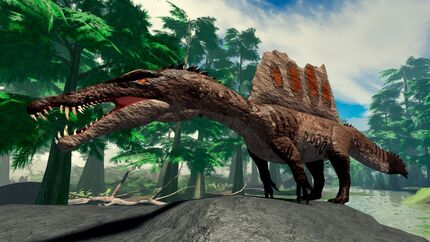 DO NOT TAKE THIS SERIOUSLY, THIS IS A JOKE
This is The Spinosaurus' brother. Spinosaurus. He is above the official hierarchy in power, paired with the mighty axolotl in power. He is small, about only the size of a lego man. BUT SUPER POWERFUL. he once broke a cosmological box on accident by poking it with an earth stick.
Picture on the side is spinosaurus next to an earth pond.
His nephews are The Spinus Twins