Lol hi
Lol hi
[[Rotate|Degrees=69|Text= Lol hi
Introduction
Hello everyone. Im user who loves to make articles. I think we could be friends, just contact me in (maybe) a post
Go check this: Category:Class and Idontknow's pages
Also, i founded another dimensions wiki, but with less articles: https://beyond-universe.fandom.com/f
I literally dont have anything more to say
Goodbye :D

(This is a thing that i will use to myself, to help me to make articles)
Some weird things
Hi hi hi
Rainbow rush!!!!
Water rush B)
Nerf Nojvof galaxy cluster bruh
WHO IS HE
HE IS THE SUPREME MASTER OF ALL OMEGATYPES, ABSOTYPES AND ANY OTHER AMONGUS OBJECT LIKE THIS, BIGGER IS STRONGER, BUT NO ONE IS STRONGER THAN HIM, NEVERRRRRRR
GENDER
UNKNOWN, BUT MOST LIKELY FOR HIM TO BE MALE
IQ
SUPREMETESIKOLONOLETIS, AKA TRUE OMNIPOTENCE]]
Lol i suck. An idiot who makes pages.
YellowMarkers Pages is my category.
other category pages i made
Pages that make you laugh as soon as you read the title
Pages that are both good and bad at the same time
Why is there a period at the end
my goal
to make my old (and garbage) pages better right now
ad yeb wakab
Hey I have a Perchance account
Oh yeah I have a chain
And a deleted page thing: hh
cyclony, cooltytus, firy, fanny and stonk dejavu

My category page: Miner's Cages / Miner's Ravens
Other category pages i created:
My YT Channel: MinersHaven
Why I left Roblox
The reason I left Roblox is because of hashtags, but before I stopped, I was kinda ok with them, but then, in January 2019, I changed my birthdate from 1990 to 2009 (not my actual birth dates) and because of COPPA, Roblox nneded to censor lots of words including the name of my friends (like Expirnesl Model, as I called him Expir) and then I decided to not play anymore. Now I play Cities Skylines and Fortnite (Only in my oven, I don't play Fortnite in my PC, XBox, Tablet and not even in my toaster/microwave)
<tabber>
Tyàts is a extremely far away planet. It is 18 522 parsecs away from earth. It is my home planet. It also orbits the star of Mèna Qaròsz, a F type star.
Gallery
Here is a gallery for the Mèna Qaròsz system!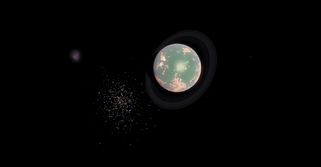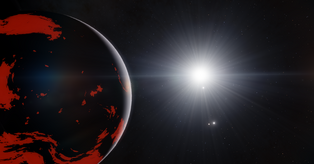 <tabber>
Fun fact! I have a Lamborghini Aventador in my house!!!!
I can do a backflip! Look!
🧒🏻🧒🏻🧒🏻🧒🏻🧒🏻🧒🏻🧒🏻
Wild LINES appeared!
||||||||||||||||||||||||||||||||||||||||||||||||||||||||||||||||
|||||||||||||||||||||||||||||||||||||||||||||||||||||||||||||||||
|||||||||||||||||||||
Now, best verses of AD wiki!
Asdasdvverse
🍥verse
❾verse
െെasdasdverse
ဇဇဇဇasdaverse
vbverse
∂∂∂∂∂∂∂∂∂asdasdverse
∩verse